Our Mission
The PaulieStrong Foundation mission is threefold:

Raise Awareness

Advocate for Change

Fund Childhood Cancer Research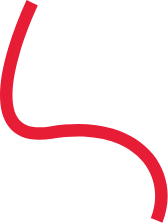 Raise Awareness
According to the National Cancer Institute, cancer is the number one disease killer of children in the United States; nearly 16,000 children are diagnosed each year. But despite those staggering stats, only four percent of all cancer research funding goes toward childhood cancers. Major studies, clinical trials, and drug development almost always go toward adult cancers, leaving little room for progress when it comes to suffering children.
Advocate for Change
Most clinical trials are to treat adults.
In the last twenty years, only two new major drugs have come into production for childhood cancers: an appalling lack of progress. Kids deserve less toxic, more targeted therapies, and research is the key to finding better options. There are countless underfunded studies that could uncover a cure, but without financial support, the brilliant minds behind those theories will be unable to breakthrough.
Fund
The PaulieStrong Foundation is partnered with Memorial Sloan Kettering Cancer Center in New York City. Our fundraising efforts go directly toward the cutting-edge research and forward-thinking educational programs of this renowned institution, and with your help, we can support the physicians and scientists dedicated to finding a cure and ending childhood cancer for good. In our first 4 years, we've raised over $1,000,000— and the research we're funding is already making a difference in young lives.
Just think of what we can do.
Be Brave. Demand more. Be #PaulieStrong.
2007497
3000000
67